Good morning everyone from the lovely McCall household in Denver. I am on vacation this week in Denver, Colorado seeing my Josh. Yesterday I left California at about 9:45 in the morning and I had a small layover in Phoenix, AZ. I got to Denver at 4:00 in the afternoon where the handsome Mr. Randy McCall picked me up. I came back to Josh's house and saw him and I was so happy. There is nothing like a Josh hug. It was so good just to be in one of my best guy-friend's presence again. Josh is still Josh and even better than I recall. Randy made his signature steaks and dinner was awesome. Josh and I went and met up with one of his friends, Hannah, and played 3 games of bowling. My bowling name was Kingpin so therefore the title of today's blog. Many of you know that I love bowling. This was my first time meeting Hannah and she is really great! We had a great time and we all bowled decent. I am very out of practice right now. I think I am going to get back in the game though and get good so I can beat Josh!
I am not sure what's on tap for this evening but I am sure if I am spending time with my favorite boy, it's a good thing. Josh is at work right now and I am going to work out, eat lunch, shower, and read/journal while he is working. I am trying to soak up my vacation. Last night I realized that only a true friend can enjoy laughing with you over NOTHING and totally get why you are laughing! Josh is such a treasure and it's amazing how God has blessed me through him.
Thanks buddy..you are priceless!
Here are some random pictures of Josh and I wearing some Aviators...enjoy!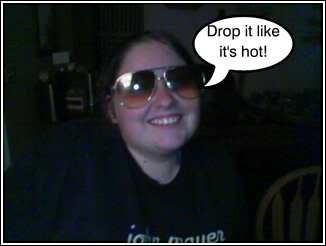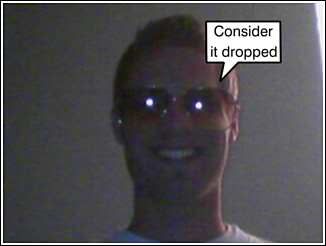 Well, I should get off here but hoping to take pictures through the trip so that you all can view the fun that Josh and I have. Have a great day everyone as I know I will!!!!!

~Erica~